Elissa "Yuriastellise" Woo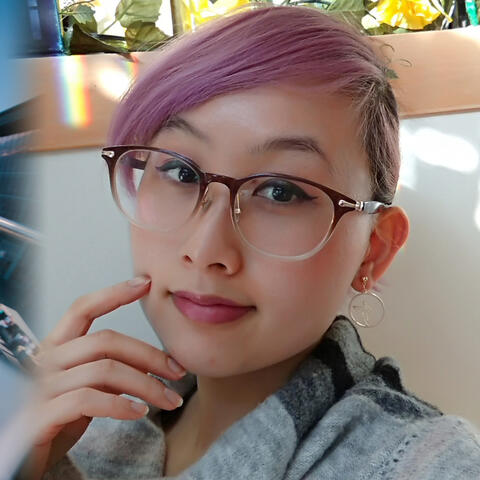 Elissa "Yuriastellise" Woo is a voice over artist, cosplayer, and gamer. Starting out in mini-theatre productions in high school drama class, as well as small radio works, she made the leap to voice over in early 2012. While she is known mainly under the pseudonym Yuriastellise, she has since formally incorporated this name into her identity as of 2015.

Elissa is best known for her voice work as Erica in the radioplay Character Development, as Alana in The Merman, and as narrator in Celestial Faith ~Elythia's Curse~.

"My love of the arts began when I was a wee kid. I used to mimic anything and everything I heard and saw on TV: from the childish voices in cartoons, to the suave characters and creations from Japanese anime, and even the newscasters on the 5 o'clock news! When I landed a role in a hilarious class play for my entire high school to watch, I knew this was it.
Cosplay has also been an amazing supplement to the acting and learning process. When a chance arises, a personal favourite thing for me to do is to act in character while I cosplay. It's one of the coolest experiences ever. I've never looked back since!"

Elissa has also placed first in an Anime Revolution Voice Actor Idol contest, second in an On the Mic voice-over competition, and, in 2016, was given an exclusive chance to mock-voice over and receive incredible feedback from the Japanese sound director, Takeshi Takadera.
Resume
Education / Training
| | |
| --- | --- |
| Voice Over Training | On the Mic Commercial and Animation Workshop (Noel Johansen and Lee Tockar) |
Projects
| Title | Role | |
| --- | --- | --- |
| Character Development | Erica | CiTR 101.9FM radio play by Erin Schneider, with CRWR217 (UBC) |
| Herobrine 3 / The Fugu Complex | Lisa Thayer, Evelyn | Minecraft Machinima, NewScapePro |
| The Merman | Alana | SIMS Machinima, WhiteBlueCherry |
| GhostBlade (Trailer) | Ice Princess Yan | Original comic, WLOP |
| Celestial Faith ~Elythia's Curse~ | Narrator | SeraSoft LTD. |
| Songs of War | Abbigail | Black Plasma Studios, LLC |
| Learn Japanese to Survive! Kanji Combat | Hana | Sleepy Duck Educational Games |
| Wartide: Heroes of Atlantis | Setsuna (JPN) | Kongregate |
Project - Fan Works
| Title | Role | |
| --- | --- | --- |
| Skyrim Inconsequential NPCs | Halldis, Elfrun | Expansion map by Ripple & NexusMods, Ver 1.8 |
| Wings of Rebellion | Narrator A, Armin Arlert | Attack on Titan AU by Ophiuca; audioplay |
| Attack on Kaiju | Female Reporter, Mikasa Ackerman | Attack on TitanXPacfic Rim AU by Kira; audioplay |
| Hyrule Warriors: The Movie | Cia | Movie compilation overdub by Zelda Universe |
| Who We Are | Mom, Shinki Ensign, Emiko Fujisaki | Noragami AU by NV; audio play |
| Midesia | Mikasa Ackerman | Attack on Titan AU overhaul story by Jay; audio play |
| Who Broke It? | Cia / (Self) | Animated Hyrule Warriors short by Zelda Universe |
| Fire Emblem: The Binding Blade | Elen | Cipher Criticals by Eecaruz |
Contact
Location : Vancouver, British Columbia (Canada)

For all inquiries, please send them to: yuriastellise(dot)va@outlook.com

Alternatively, you can message me on Facebook.

Thank you!